We Attract 1000's of Eyeballs Using Great Content
& Convert Them To Customers On Your Own Landing Pages.
Native Blog Articles, Your Ads & A Sales Landing Page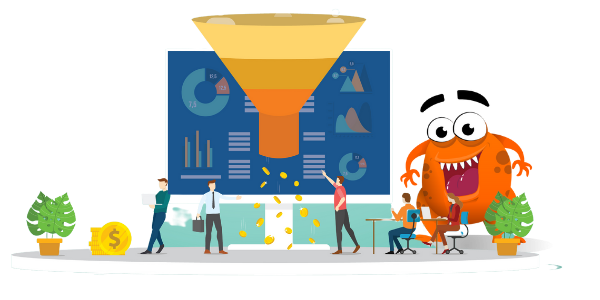 'A complete sales funnel packed into one website with an unlimited supply of articles driving traffic.'
Truly brilliant!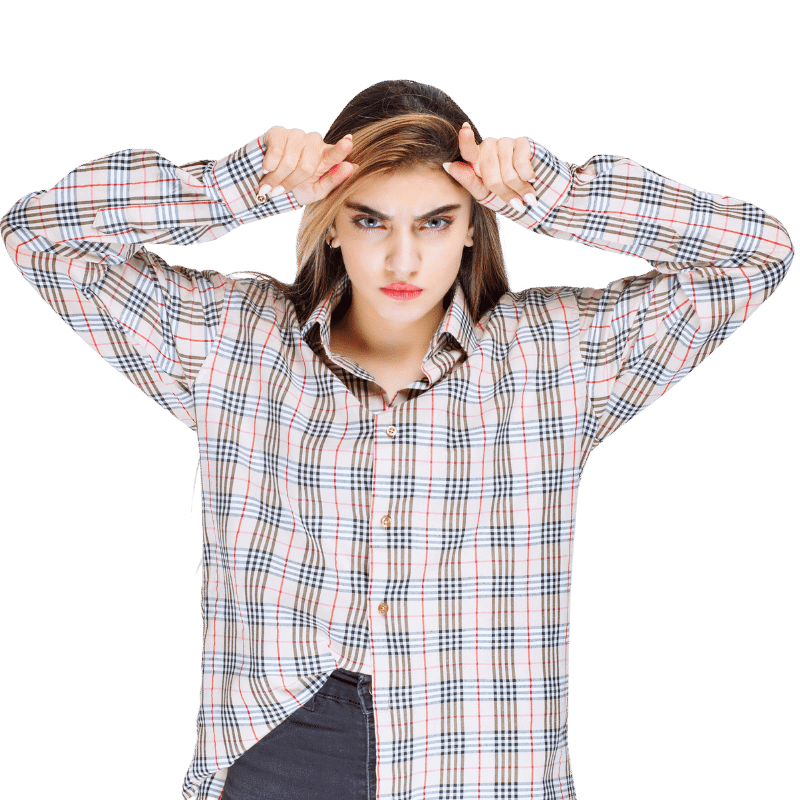 ** WE DO ALL THE WORK FOR YOU **
landing pages with a twist
Everything you need to boost sales with 5 landing page ads
great ideas for small businesses
We had this brilliant idea during a brainstorming session on 'how to boost client sales' (OK, we were in a pub) and implemented it the very next day.
We build you a single landing page that converts customers. Then we:
Create 5 open graph ads
Duplicate the landing page over 5 separate URLs
Keep your ads fresh
So, when you share the URL to social media, you get a clickable advert that you can keep fresh.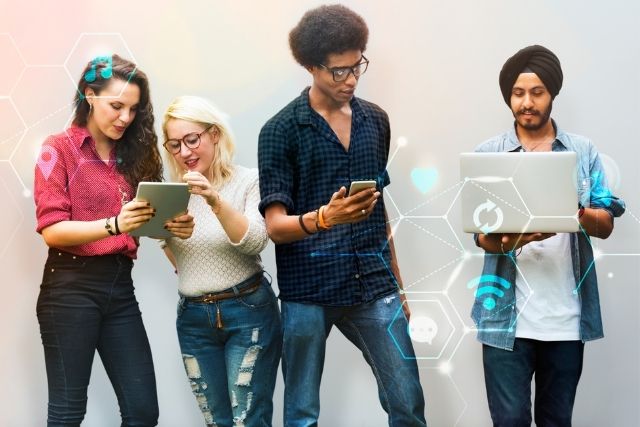 Share your 5 landing page URLs to Facebook pages, groups, and feeds. Plus, LinkedIn feeds, groups and posts.
Rotate the URLs to keep your content fresh.
why content is so great at attracting customers
People are happy to share great content. So, we place your ads on the content!
We use great content as a vehicle to get eyeballs on your ads.
Your ads are the only ones on the page, and because they are hard coded into the page, Ad-blockers ignore them.
You can add use us to provide content or add it yourself. 
Content is the vehicle that drives your sales. So it is up to you how much you want to create.
Use Blog Posts to Attract Eyeballs to Your One-to-one Advertising.
People Read & Share Great Content All Day...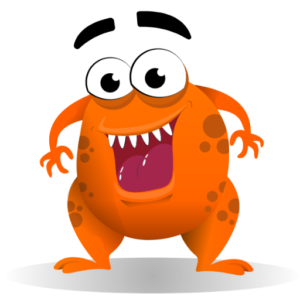 People Read & Share Content
Great content is read and shared across the internet. We make sure that your articles are aimed at just your audience.
We jump on breaking news stories or trending topics with a quick blog post that everyone will share in the moment.
Your posts are read and shared hundreds of times, with just your Ad on the page. Not affected in any way by AD-BLOCKERS.
Ready to take your business to the next level?
Why native advertising beats all other advertising
Native Advertising has some incredible statistics.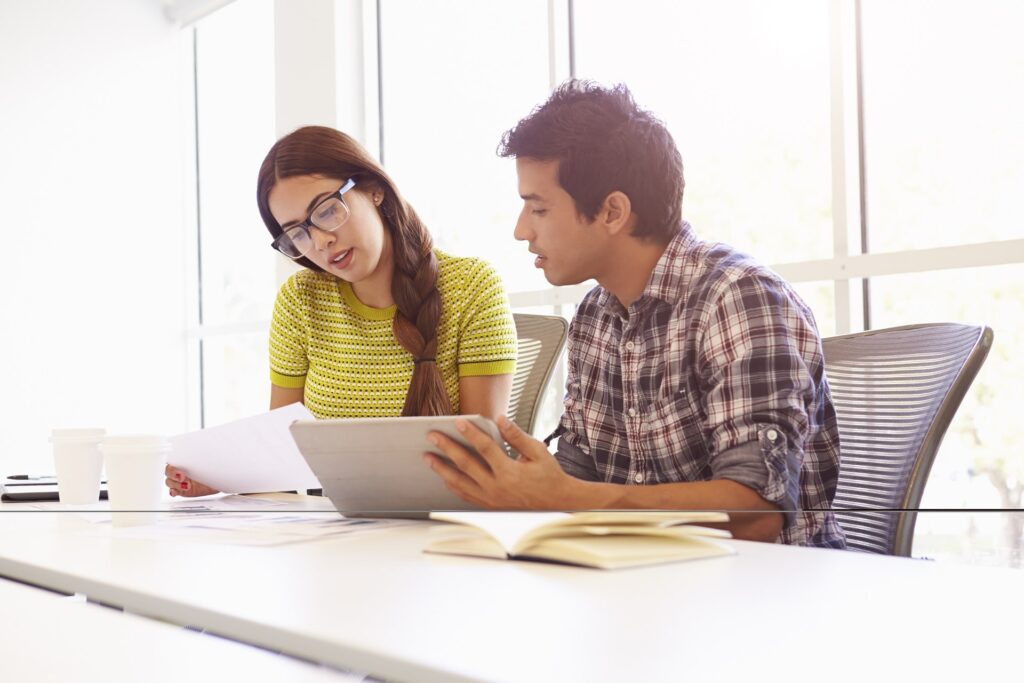 Higher CTR Than Push Marketing
Higher Engagement Rates than Banner Ads
More Trusted Than Social Ads
Do You Want an Edge Over Your Competiton?
You sit back whilst we build your blog, write your articles and design your adverts and landing pages. For less than you can imagine.
Customer generation is what we know.
This is a brand new service for small businesses – Started in September 2021 by a group of experienced, digital industry professionals; who want to help new, and small businesses grow quickly with less fuss and less Ad spend.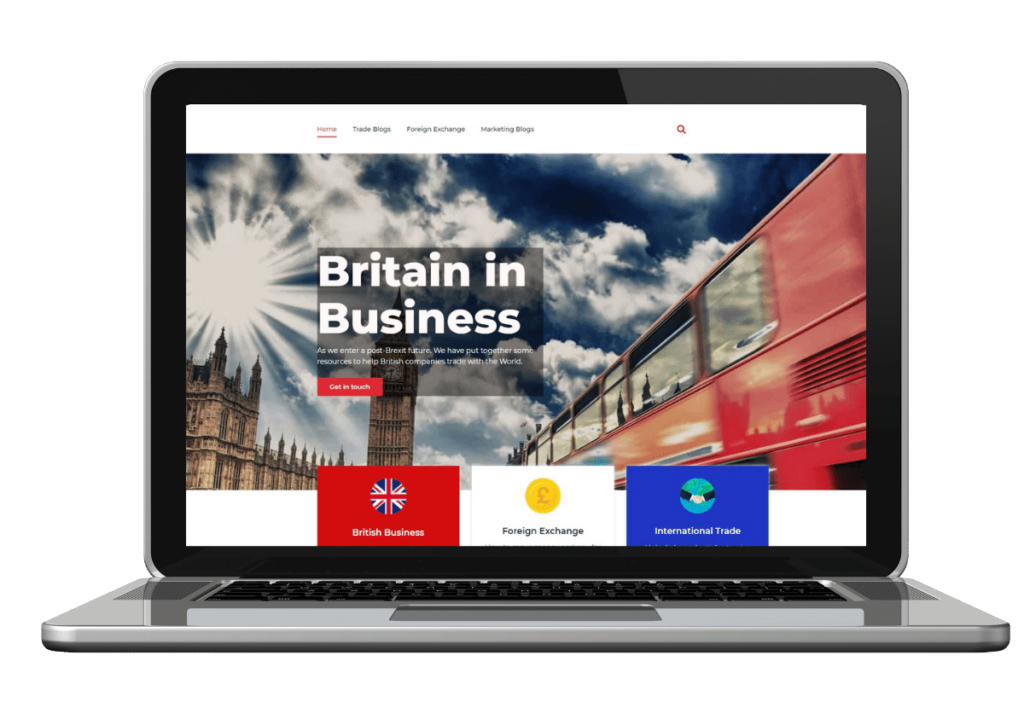 The client is an international money transfer business.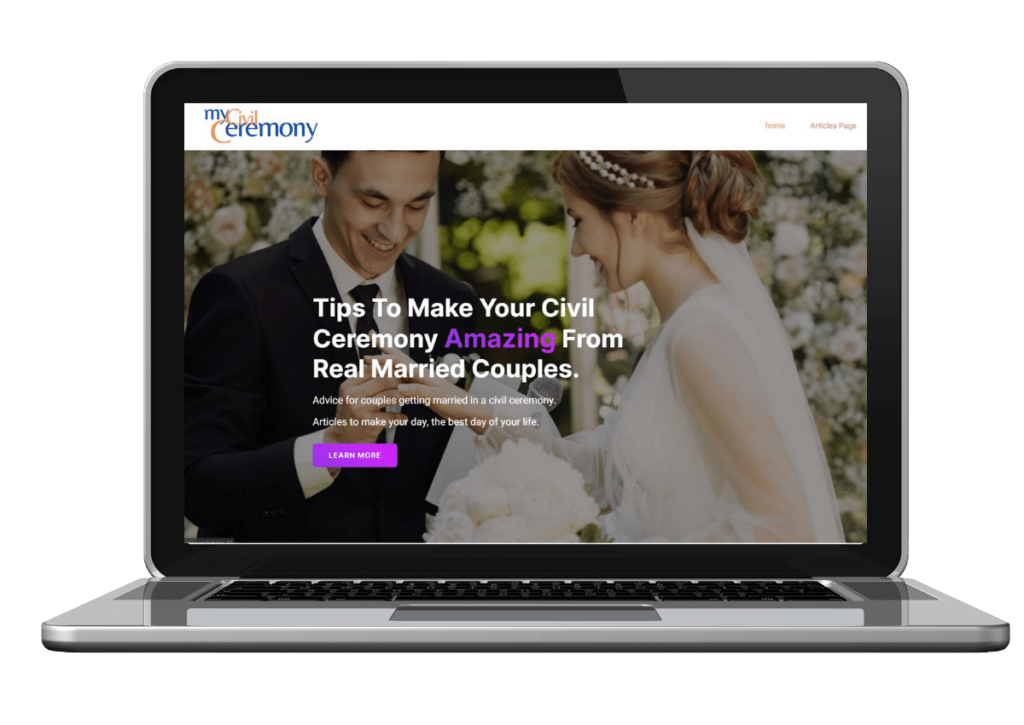 The client is a provider of a 'wedding course'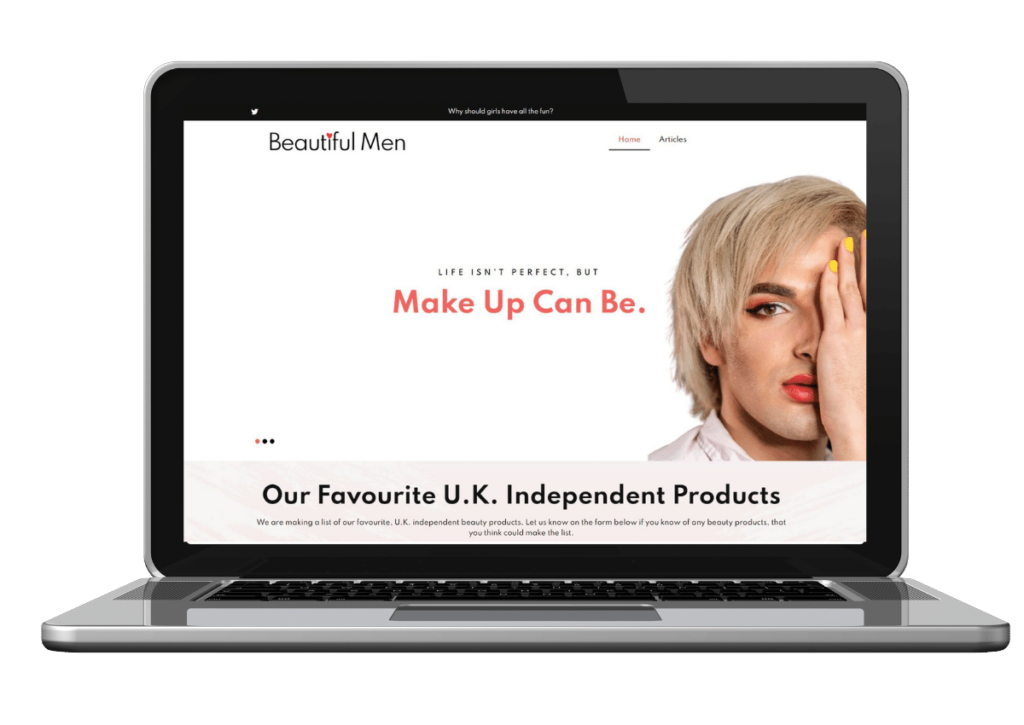 The client has a luxury beauty product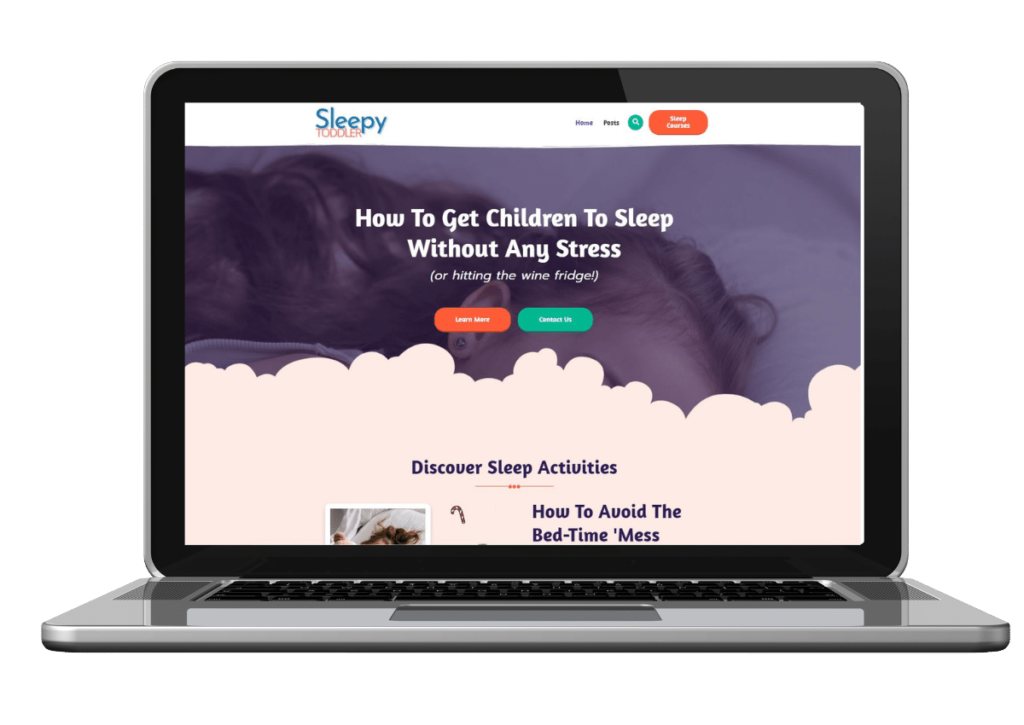 This client has a course to show parents how to get children to sleep
Raise your customer attention by delivering regular, interesting articles to social media.
The best way that people can find your business amongst the myriad of competition is for you to be in there and to stand out.
So, we build you an attractive blog platform and deliver regular articles for you to share on your social feeds (or using paid ads).
This quickly has the desired effect that potential customers begin to notice you. They read your insights and gain trust from your message, aligning their beliefs with you. 
They are now ready to buy from you.
We build and host a delicious blog website that looks and feels great – We add your ADS onto every post.
We then craft interesting articles that people want to read and share. You can add as many as you want!
We build you a landing page that delivers primed customers, ready to have a sales conversation with you.
Why is it important to have a LANDING PAGE
Raising awareness is only half the solution. Converting that initial interest into action is the key.
We achieve this with landing pages that deliver primed customers, ready to have a sales conversation with you.
Your 'Forever Sales Funnel
We (and you if you desire) keeps the fresh content flowing at the top end, attracting more and more eyeballs to your Ads.
Your landing page keeps converting those eyeballs to paying customers.
It is up to you how much business you want to create.
What Clients Say About Our Services
I have been begging Chris to offer this service for a while. Why should 'Big-Corp' benefit from his talent, when so many small businesses are struggling
As an accountant, I was struggling to stand out digitally. Then Chris built my first blog, and now we regularly talk to an audience of over 4,000 business owners.
All business owners should produce content. It is just that most don't have the time. Speak to Chris and his team, you won't go far wrong.
So, ready to take your business to a new level?
We know the importance of taking that first step. Let us show you what great content can do for you.
Get Your Own MARKETING BEAST Today
Do you want your own marketing engine?
Post as often as you like to attract new customers.
What's included:
Full BEAST Blog build
Your own Landing Page
Unique URL
Full design
All sales copy
All images
Contact forms 
12 months hosting
5 URLs (yoursalespage.com/1 /2 etc)
5 Designed ads – 1 for each extra URL
2 Articles per month for 3 months
**order your marketing beast today**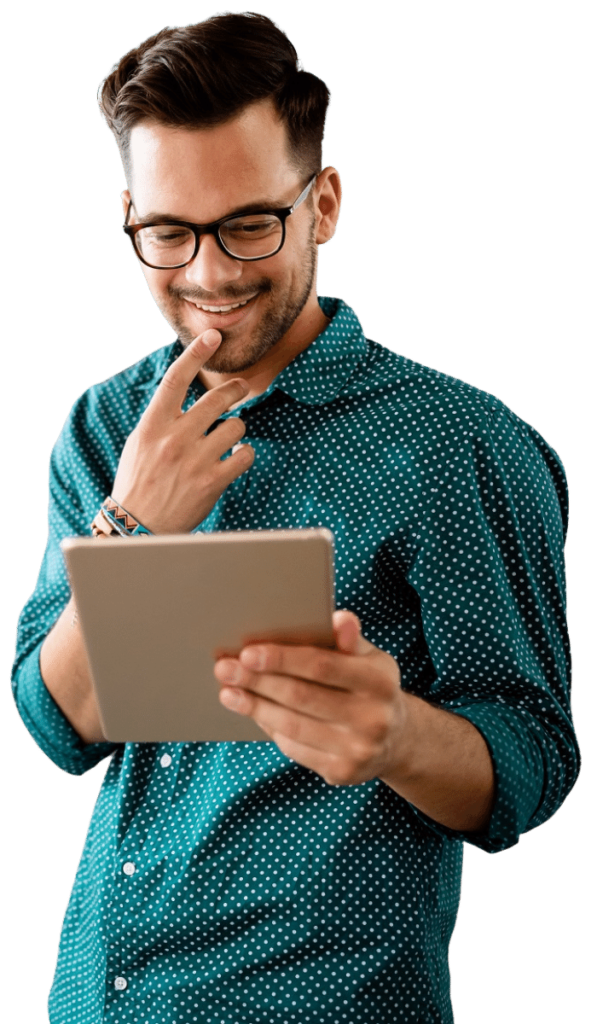 Get in touch today - a conversation costs nothing
Need to attract more attention and customers?